CHRISTMAS SHUTDOWN 2018 – CLOSED FRIDAY 21ST DECEMBER FROM 1.00 P.M. AND REOPENING WEDNESDAY 2ND JANUARY AT 9.00 A.M.
2018 has been a very interesting year for us at Impamark.
At the beginning of the year we launched our Happy Turtle logo with the strapline "Our solution is less pollution". This reflects our move to a more environmentally friendly stance, and we hope this will assist in raising the world wide issue of plastic pollution. We are actively focusing on more environmentally friendly promotional merchandise and promoting to our clients where possible. In addition we are Corporate members of the Essex Wildlife Trust and in August we joined the WWF's campaign by adopting a turtle.
In September 2017 Holly joined us as an apprentice studying for her NVQ level 2 in Business Administration. We are immensely proud that in September this year she won Apprentice of the Year at the ACL Awards.
Holly has also been studying for her TPM qualification (Trained in Promotional Merchandise), and she takes her exam in December. This is an industry standard training organised by the BPMA (British Promotional Merchandise Association), of which we have been members for over 10 years.
In addition, Will, our IT Support Technician having completed level 3 and level 4 BTEC qualifications as part of his apprenticeship, has also completed his TPM qualification earlier this year.
As a team we have visited clients this year across the UK from the West country to Scotland. In April we held our fourth client day entitled 'The Power of Brand' at Five Lakes Hotel near Colchester which was attended by clients from all across the UK. We had over 30 top merchandise suppliers exhibiting, and 4 key speakers including the Director General of the BPMA. We held our first ever Business Awards which was really well received. The day was completely free of charge to those that attended, and the feedback was very positive with people saying it was a great way to find new products and ideas, and it was wonderful to learn more about branding. It was also a good opportunity for the Impamark team to meet so many of you and I am sure it will be something that we will repeat again in the future.
As a team we take training very seriously and we have all visited various supplier factories to learn more about innovative branding processes, as well as attending different trade shows across the UK so we can bring you the latest product information.
In November we exhibited at the Chelmsford Showcase for Business and also sponsored the Essex Hairdressers Under 25's Competition, with fantastic prizes for the winners, gifts for the judges and goody bags for all attendees.
We have also raised £133 for Essex Wildlife Trust via a fundraising raffle in April, and we recently held a Macmillan Coffee Morning and raised over £270!
We would like to remind you all that Chinese New Year, (CNY) is 5th February which will mean that orders for delivery pre CNY will need to be placed before 20th December. Any orders placed in January will be delivered in March. In addition to this we don't know at this stage what the effect of Brexit will have on our industry supply chain. Therefore, we strongly encourage everyone to place orders in December and January for any events or requirements in the first three months of 2019.
All that is left for me to say is from all of us here at Impamark we would like to thank everyone for their continued support throughout 2018. We look forward to working closely with you again next year. Wishing everyone a wonderful Christmas break and a peaceful and prosperous New Year.
Nicky & the Team
Numbers are already almost 50 for the Burnham Business Networking Event to be held in conjunction with Burnham Chamber of Commerce on 11th September at Impamark's offices at Dammerwick Farm.
Managing Director Nicky Crisp is overwhelmed by the number of local businesses and organisations that have already reserved spaces and says
"I think the timing of the event – 5.30 p.m. until 7.00 p.m. straight after the working day, appeals to local people as they can call in after business has finished and before going home. We are offering low key networking mixed with a glass of wine and nibbles. "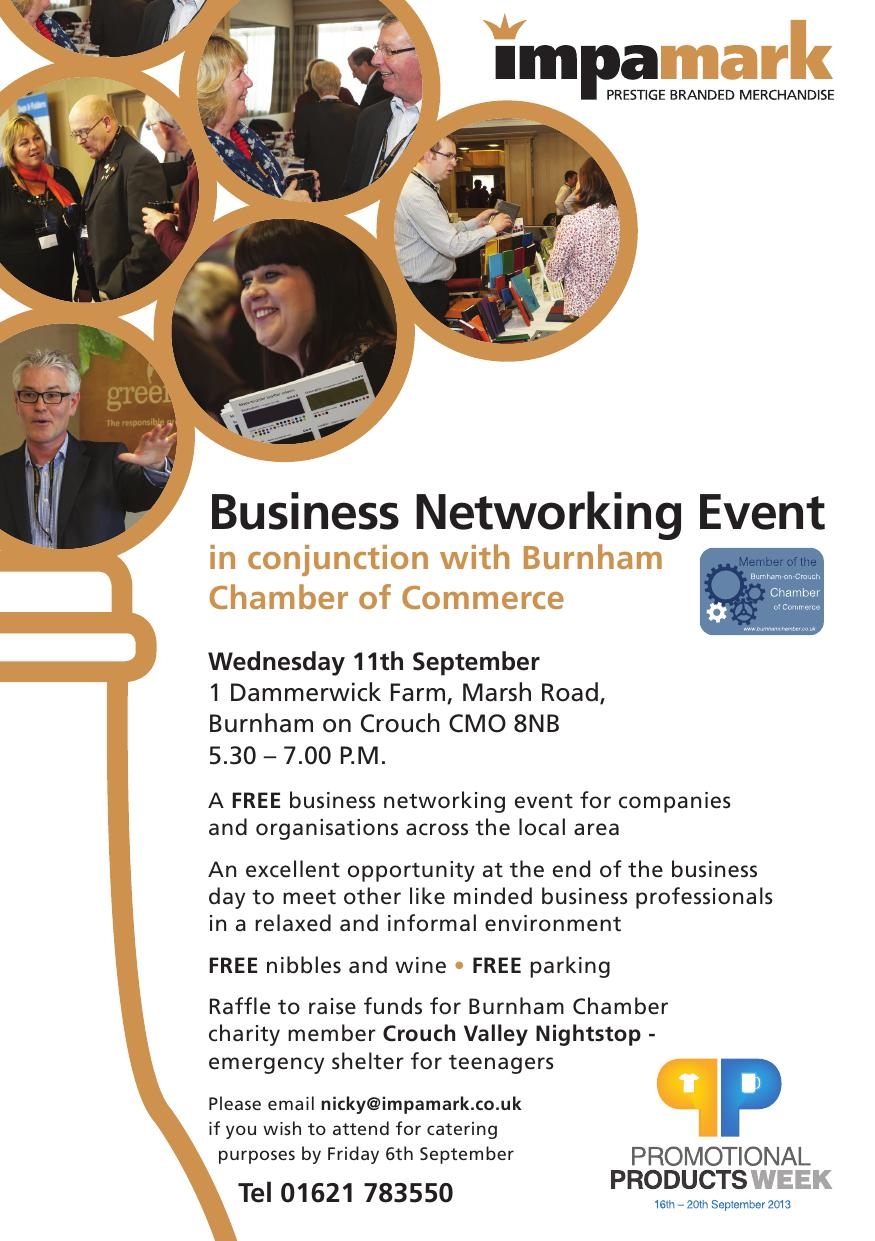 The event also hopes to raise money with a Fundraising Raffle on the night for local charity Crouch Valley Nightstop

The Nightstop is a coordination service where local people offer a bed for
the night to children who run away from home for any reason. They then try to reconcile between the child and family or at worse arrange more permanent care accommodation.
The police no longer deal with runaways over the age of 13 and social
workers do not get involved until the child is abused or harmed.
According to information received from the police and schools there are 4 or 5 children who run away from homes in the Dengie every month and many of them get on a train and end up in London and normally a life of prostitution, crime and drug abuse. Most children don't get found again once they get to London.

The evening ties in with promoting the first ever National Promotional Products Week which runs the following week 16th – 20th September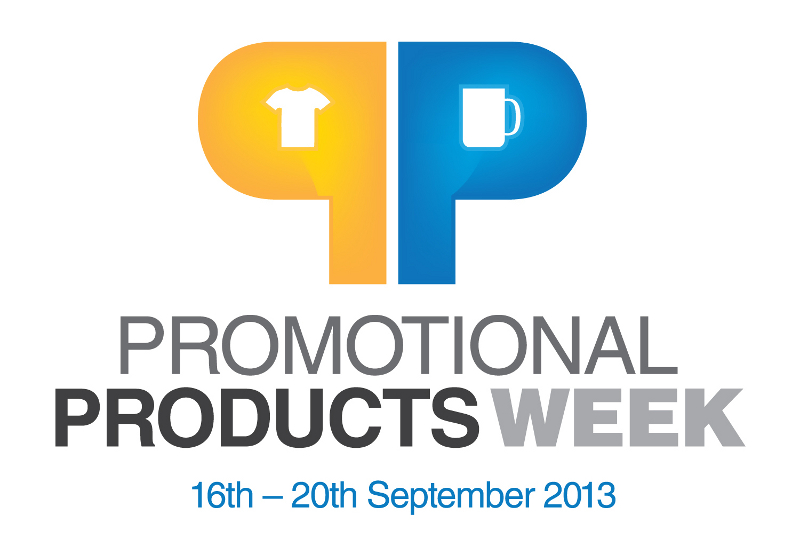 Organised by the BPMA (British Promotional Merchandise Association) The aim of National Promotional Products Week is to raise the profile of promotional merchandise and encourage its use within the marketing mix. Watch out for some excellent offers Impamark are running in conjunction with this week!
if you would like to attend this event then please contact Nicky on nicky@impamark.co.uk or call 01621 783550 to reserve your FREE place!