Monthly Archives:
April 2021
AntiBug – Protect Your Merchandise
Now, we are sure you are all aware of how quickly germs spread, especially in the current climate. With this in mind, our certified AntiBug products are here to keep germs at bay.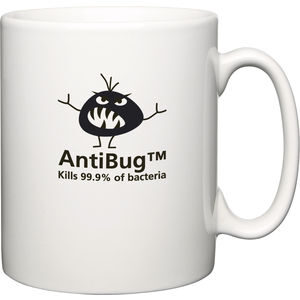 THE FACTS…
What is AntiBug? Well, it is a unique treatment that is added to the top surface of any products in order to fight off germs as soon as they come into contact. Through vigorous trials and tests, it has been proven that this additive kills 99.9% of harmful bacteria within a 24 hour period! Sounds impressive, right?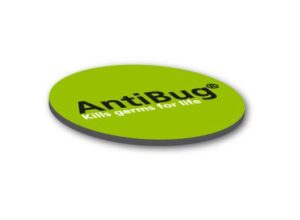 HOW IT WORKS…
Antimicrobials are added to the product during the manufacturing process. The silver ions are focused on the surface of the product as that is where contact will occur. These silver ions then clinically bind to the bacteria and damage their cells, therefore stopping them from growing and reproducing. Hoorah!

OUR ANTIBUG PRODUCT RANGE…
Mousemats
Coasters
Drinking Mugs
Thermal Bottles
Wrist Rests
Drinking Glasses
Aluminium Sports Bottles
Thermal Flasks
Plus many more!
Returning to work? Expanding the gift shop range? Sending out corporate gifts? Think AntiBug… protect yourself and your merchandise!
Contact our friendly sales team for your AntiBug quotes today.