The Impamark Team
Get to know us!
Have you dealt with Impamark before or are you a complete newbie to us? Whichever the answer, do not fear! We thought we would do a quick introduction to each of the team so you can put a face to a name. After all, it's hard to imagine what someone looks like just from one phonecall, right?
Nicky – Managing Director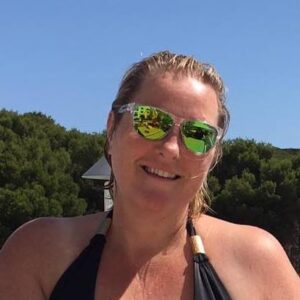 Nicky has been the Managing Director of Impamark for over 30 years and is based over in our Spanish office. She took over the business after her parents retired back in 2006. With her years of experience in the promotional merchandise industry, she is always on hand to offer expert advice to both customers and the rest of the team.
Nicky's favourite promo item is anything Bamboo related. Bamboo has fast growing properties and due to its longevity, can be regenerated to create products that do not place a strain on the environment.
Outside of work, Nicky enjoys being in the water. From swimming to snorkelling, she'll never be far from the sea or her pool! She also enjoys travelling and exploring new places, not to forget a spot of wine tasting along the way!
John – IT & Technical Support Manager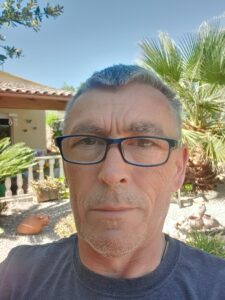 John is our IT and Technical Support Manager and has been working for Impamark for 17 years. He, like Nicky, is based over in our Spanish office. Thankfully for us in the UK office, it does not stop him from overseeing and sorting our IT issues remotely!
John has a few favourite promotional items. One that has to be mentioned is any type of Mug as he is the biggest coffee lover you'll find! As well as drinkware, he is an avid Tech fan and loves any gadgets he can get his hands on.
When not working, John enjoys sailing, open source coding, and anything to do with computers. Oh, and loves a glass of wine!
Denise – Sales Account Executive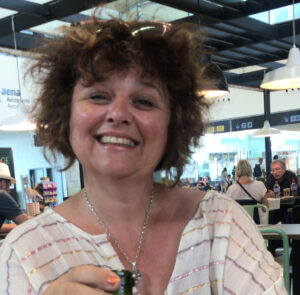 Denise is one of our knowledgable and enthusiastic Sales Account Executives. She is the final member of the team to be based in the Spanish Office and has been working for the company for just over 3 years. She is primarily in charge of our army and regimental clients.
Her favourite promotional item is a Thermal Cup. They are just so handy! Running late to work and no time finish your morning tea? Drink it on your journey. Heading out for a long walk on a Sunday afternoon? Fill it with some water and you are good to go!
Outside of work, Denise enjoys taking local trips and exploring new places. She also has 4 dogs (yes, 4 dogs!) to keep her busy so you'll find her in the countryside walking with them or her friends.
Cathy – Sales & Finance Manager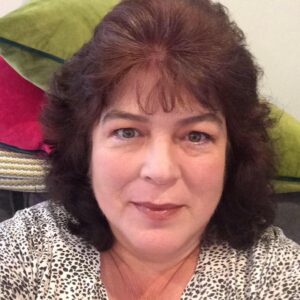 Cathy is our Sales and Finance Manager. She is based in the UK office and has been a part of the team for 4 years. She is in charge of all things finance so if you have an accounts query or question, Cathy will be there to help! As well as this, she also manages some of her own key accounts.
Her favourite promotional item is an Umbrella. She loves how versatile they can be! From the choice of handles, colours and funky features, there is something for everyone and all budgets.
When Cathy is away from her desk, she is heavily involved in a local Amateur Dramatics group which she is infact Chairman of. Come the evening, she enjoys being in her hot tub with her favourite glass of wine. Lucky for some!
Ian – UK Sales Account Executive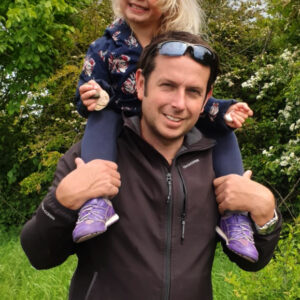 Ian is another one of our helpful Sales Executives. He is also based in our UK Office in Essex and has been working for Impamark for just over 3 years. If he is not at his desk, he will be out on the road seeing new and existing clients to help their brand stand out! He also represents the company at networking events and exhibitions.
His favourite promotional item is anything tech or gadgets. From Wireless Powerbanks to LED Charging Cables, there is always something new and innovative coming out!
When Ian is not working, he enjoys spending time with his family and going on holidays. He has a 4 year old daughter who keeps him on his toes so as you can imagine, there is never a boring moment!
Holly – Digital Marketing & Sales Support Executive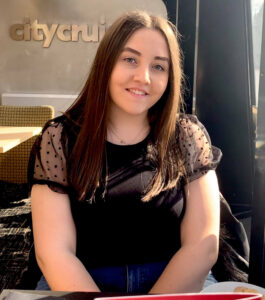 The final member of the team is Holly and she's our Digital Marketing and Sales Support Executive. Based in our UK office, she's been working for Impamark for 3 years. Her role is to ensure the company has an excellent online presence as well as helping with day to day support and admin jobs within the company.
Her favourite promotional item is a reusable bottle. There's never a day where she won't have one on her desk! Not only does using her reusable bottle keep her hydrated but it also helps to reduce her plastic consumption.
When she is not working, she enjoys going to concerts and music festivals with her friends. She also loves going on mini city breaks and exploring new places (with her reusable water bottle, obviously!)