2013 marks the Centenary of the King's Badge for the Boy's Brigade UK

Following the proposal in 1913 from the Glasgow Battalion Council for the award of a King's Badge, the Brigade Executive applied to the King for permission and it was granted. Thus came into being the Brigade's highest award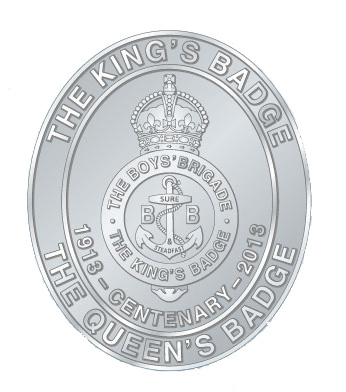 Impamark were chosen to supply two commemorative items for the Centenary of this prestigious award – a woven tie and an engraved paperweight
The regulations for the granting of the award stated:
The applicant must be recommended by his own Company Captain as suitable, and must be not less than 16 years of age.
He must have served for three complete sessions and be of Non-Commissioned rank.
He must have at least 90 per cent of full attendance marks during the above period at not less the 25 meetings each for-(a)Drill, and (b) Bible-Class or Sunday School.
He must hold a Non-Commissioned Officers' Certificate of Proficiency obtained after examination.
He must hold at least two out of the following four:- (a) First and Second year's Ambulance Certificates. (b) First-Class Swimming Certificate. (c) First Class BB Scout's Certificate. (d) Signaller's, Bugler's or Band Badge.
Impamark is extremely proud to have worked with the Boy's Brigade for over 20 years, and last year produced several souvenirs for them to commemorate the Queen's Diamond Jubilee as she is their patron . Personalised merchandise produced by Impamark for this auspicious occasion included an engraved metal keyring , a branded pen, a printed china mug and a personalised pencil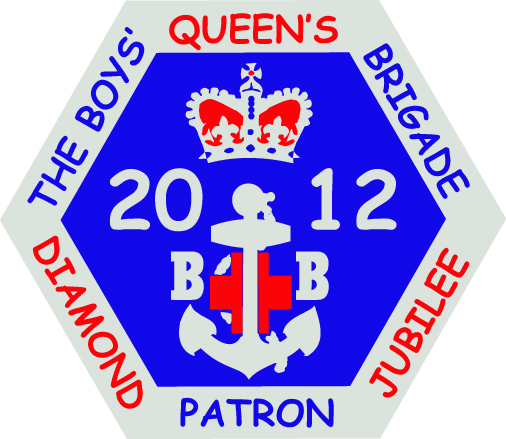 For more details about the Boy's Brigade UK please visit their website http://www.boys-brigade.org.uk/