Branding Techniques
4 Colour Process
4 colour process is a system when colours in an image or design are separated into 4 colour values so that it can be replicated onto a product.
Uses CMYK
Small dots of these colours are then printed at different angles to create the image
Cheaper than toner based or digital printing
Suitable for any surface texture including soft products like stress balls.
Applicable for plastic, glass, ceramics, wood, paper.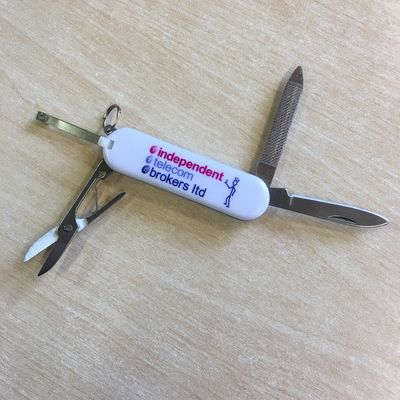 ---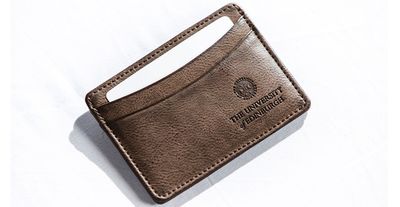 Debossed
Debossing is the process of creating an indent into a product by using a metal die to stamp out the area of a material.
Long lasting
Looks elegant
Option to infill with colour or foil to go that extra step
Suitable for notebooks, diaries, conference folders, wristbands and leather goods.
Applicable for PU, leather, paper and silicone.
---
Diamond Engraving
Diamond engraving is also known as scratch engraving where during the process a diamond tipped 'graver' gets dragged across the product's surface to produce the design.
Versatile engraving style
Great for personalising items
Most durable type of engraving as material is removed from the item
Suitable for shields, plaques, metal items
Applicable for metals, some glass and some plastics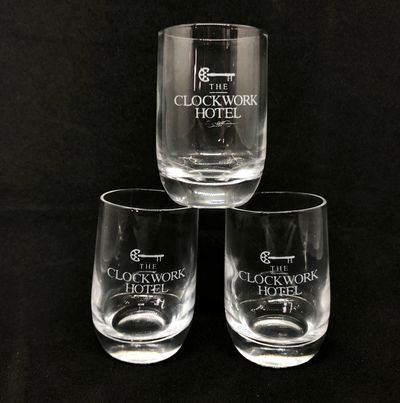 ---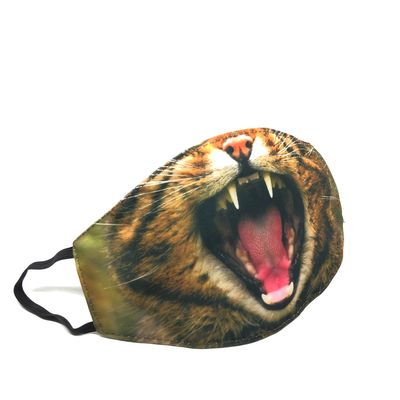 Digital Printing
Digital printing is used to transfer often intricate or very colourful designs directly onto the product.
Cost effective on smaller runs
Great to produce photographic or detailed designs
Pantone matching is not possible
Suitable for flat or slightly curved products, ie notebooks, coasters and mousemats
Applicable for plastics, textiles, PVC, paper, fabric and metal
---
Domed
Doming creates a 3D decoration, achieved by applying a resin layer over the printed design.
Up to 4 colours or CMYK
Suitable for flat surfaces
Print is protected with 3D layer, therefore resistant to fading or cracking
Suitable for notebooks, keychains, electronics, tools, writing instruments, desk accessories, luggage tags & portfolios
Applicable for plastic, paper, wood, metal, stainless steel, chrome, natural and imitation leather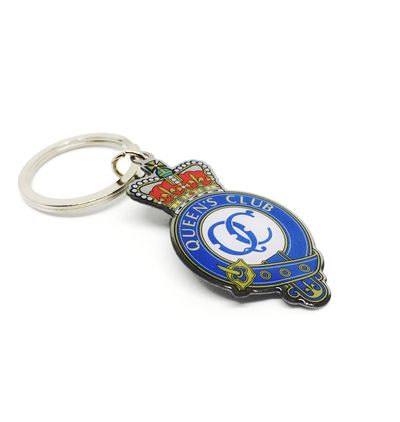 ---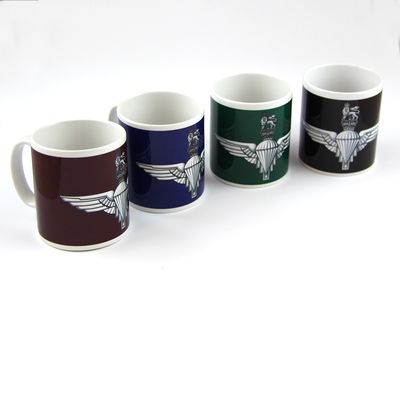 Dye Sublimation
Dye Sublimation works by printing the design onto sublimation paper and then heat is pressed to apply the paper to the product.
Resistant to fading and cracking
Small details are printable
Perfect for photos and complex designs
Suitable for mugs, aprons, lanyards, bags, umbrellas, caps, clothing, badges, coasters, keyrings and bottles.
Applicable for ceramics, plastics, polyester, metals, cotton, nylon, pvc & glass.
---
Embossed
Embossing is the process of both pressure and heat that is applied to a product in order to create a 3D or raised design.
Emphasises a particular area of a product
Long lasting
Great for individually personalised names
Suitable for notebooks, wristbands, bookmarks and coasters.
Applicable for leather, silicon, PU & paper.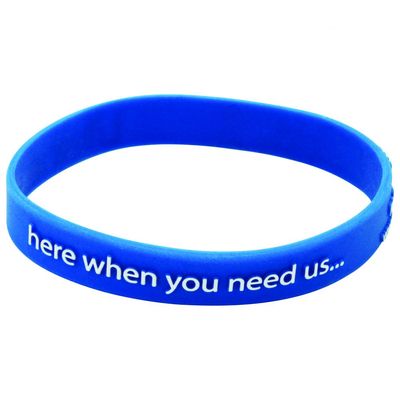 ---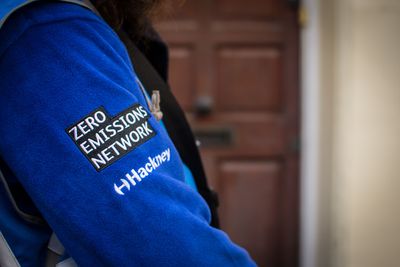 Embroidered
Embroidery is the decorating process for fabrics by which a thread is stitched in a pattern.
High value look
Huge range of thread colours
Long lasting
Suitable for both flat and round surface textures including headwear, clothing, bags and towels.
Applicable for cotton, nylon, polyester and fleece materials.
---
Etched
Etching removes a tiny amount of material (normally glass) from a surface to create a rougher surface which shows as translucent
Will never be removed
Elegant look
Executive finish
Suitable for keyrings, pens, tumblers, tankards, paperweights & awards.
Applicable for metal and glass.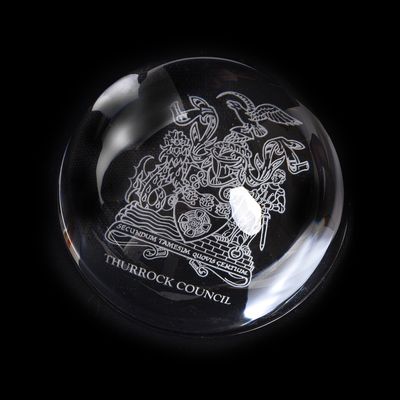 ---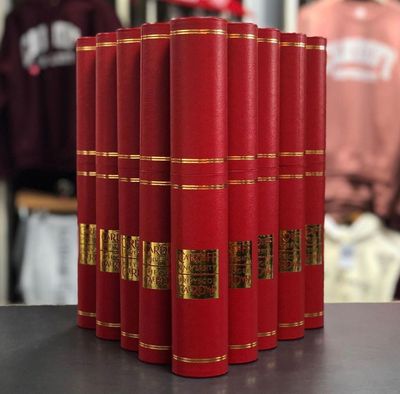 Foil Blocked
Foil blocking works by heatpressing a product with a die to create a depressed area. Silver or gold coloured foil for debossing is placed above the material to create a decorated area.
Striking high value appearance
Ideal for waterproof fabrics
Executive look
Suitable for notebooks, diaries, wallets, keyrings, bookmarks, coasters and portfolios.
Applicable for genuine and artificial leather, recycled leather, PU and PVC polyester.
---
Hard Enamel
Hard enamel is created by enamel being added in layers several times. It is heated at a very high temperature to harden and cure. It is then polished smooth so it can be at the same level as the metal die lines.
Spot colour (only) enamel infill, colours are pantone matched
No maximum number of colours
Solid and translucent enamel available
Not suitable for very detailed design
Suitable for all metal items: keyrings, badges, medals.
Available for 2D designs only.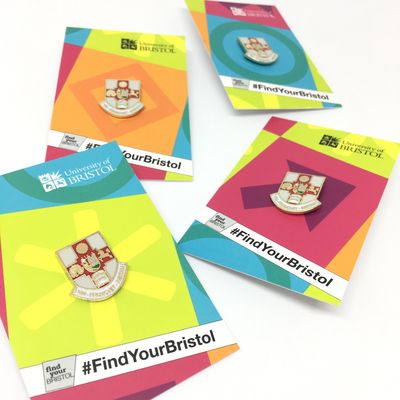 ---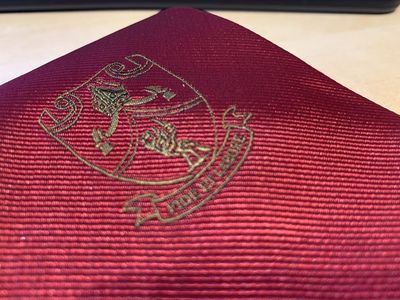 Jaquard Weaving
Jaquard print is a fabric that has woven drawings on which can sometimes be fairly complex designs. It is made using a machine called jaquard loom.
Sophisticated and luxurious
Very resistant
Decorative
Suitable for clothing such as flannels, sweaters, scarves, carpets and for room decoration such as curtains and tablecloths.
Applicable for most fabrics but most commonly used on polyester, cotton, wool, linen and silk.
---
Laser Engraved
Engraving is a technique where the top of the product's coating is removed with a laser, revealing the undercoat.
Creates a high-class impression
Can be applied to virtually any shape
Final colour depends on undercoat
Unlimited washability
Suitable for pens, keychains, USB's, mugs, speakers, cufflinks, mirrors, card cases.
Applicable for metals, glass, ceramic, wood, paper, acrylic glass.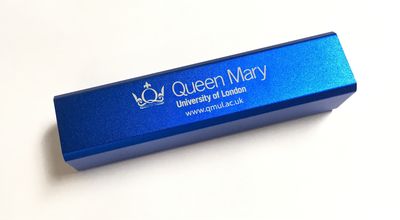 ---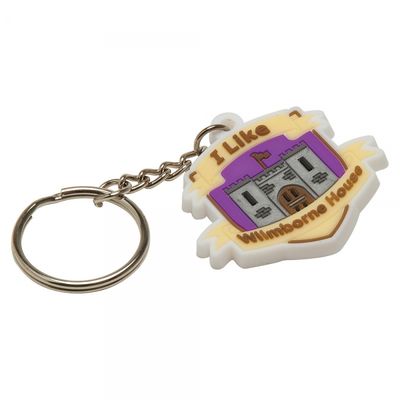 Layered PVC
2D or 3D moulded designs, on 1 level where design allows or multiple layers.
Spot colours only
Colours are pantone matched
No maximum number of colours
Can be printed screen print or full colour
Suitable for keyrings, badges, coasters, luggage tags.
Applicable for silicon plastic.
---
Litho Printed
Litho print uses wet inks and fast moving rollers in order to achieve a design on paper and cardboard.
Uses CMYK colours
Can use special spot colours and pantone references due to ink being applied to the rollers individually
Suitable for paper products such as bags and notepads.
Applicable for paper and card.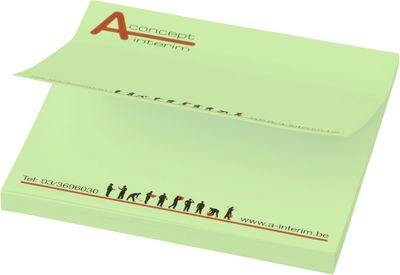 ---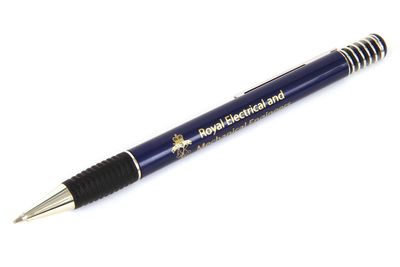 Pad Printed
Pad printing or tampon printing is an indirect offset printing process that can transfer a 2D logo onto a 3D object. The ink is transferred from the printing plate, via a silicon pad onto the product's surface.
A great allround cost-effective solution
Can be applied onto virtually any shape
Small details are printable
Maximum of 4 colours or CMYK
Suitable for any surface texture including soft products like stress balls.
Applicable for plastic, glass, ceramics,wood, paper, artificial (PVS and PU) and natural leather, metal, aluminium, brass, stainless steel, nickel, chrome, soft touch, gloss surface.
---
Screen Printed
Screenprinting is a printing technique that uses a woven mesh and a squeegee to impress the ink through a mesh onto the product.
A quick, cost effective decoration technique for large or round imprint areas
Fast and economical
Can be printed upto 5/6 solid colours (no shades or tints)
Suitable for garments, textiles, bags, umbrellas, lip balms, flasks, pens, mugs.
Applicable for cotton, woven, non woven, polyester, nylon, paper, plastic and meta.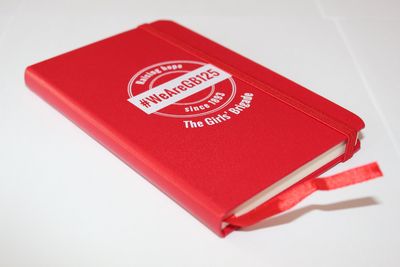 ---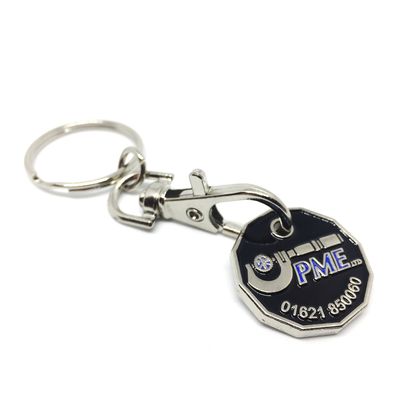 Soft Enamel
Soft enamel has raised metal lines and recessed enamel areas, which makes it feel 'bumpy' to the touch. Soft enamel sits below the level of the metal. Despite their name, soft enamel badges are still hard to the touch and lend a precise and polished look.
Spot colour (only) enamel infill, colours are pantone matched
No maximum number of colours
Solid, translucent, glitter, and glow-in-the-dark enamel available
Suitable for all metal items: keyrings, badges, medals etc.
Available for use on 2D and 3D designs.
---
Transfer Printed
Transfer print is a printing technique that uses a hot press to transfer an image from a special paper onto a product.
An economical solution for multi colour printing or smaller quantities
Maintains integrity of waterproof fabrics
Allows for extreme detail like small text
Suitable for flat surface textiles such as bags, totes, umbrellas, caps, safety vests, portfolios.
Applicable for cotton, polyester, nylon, non woven, ceramics.