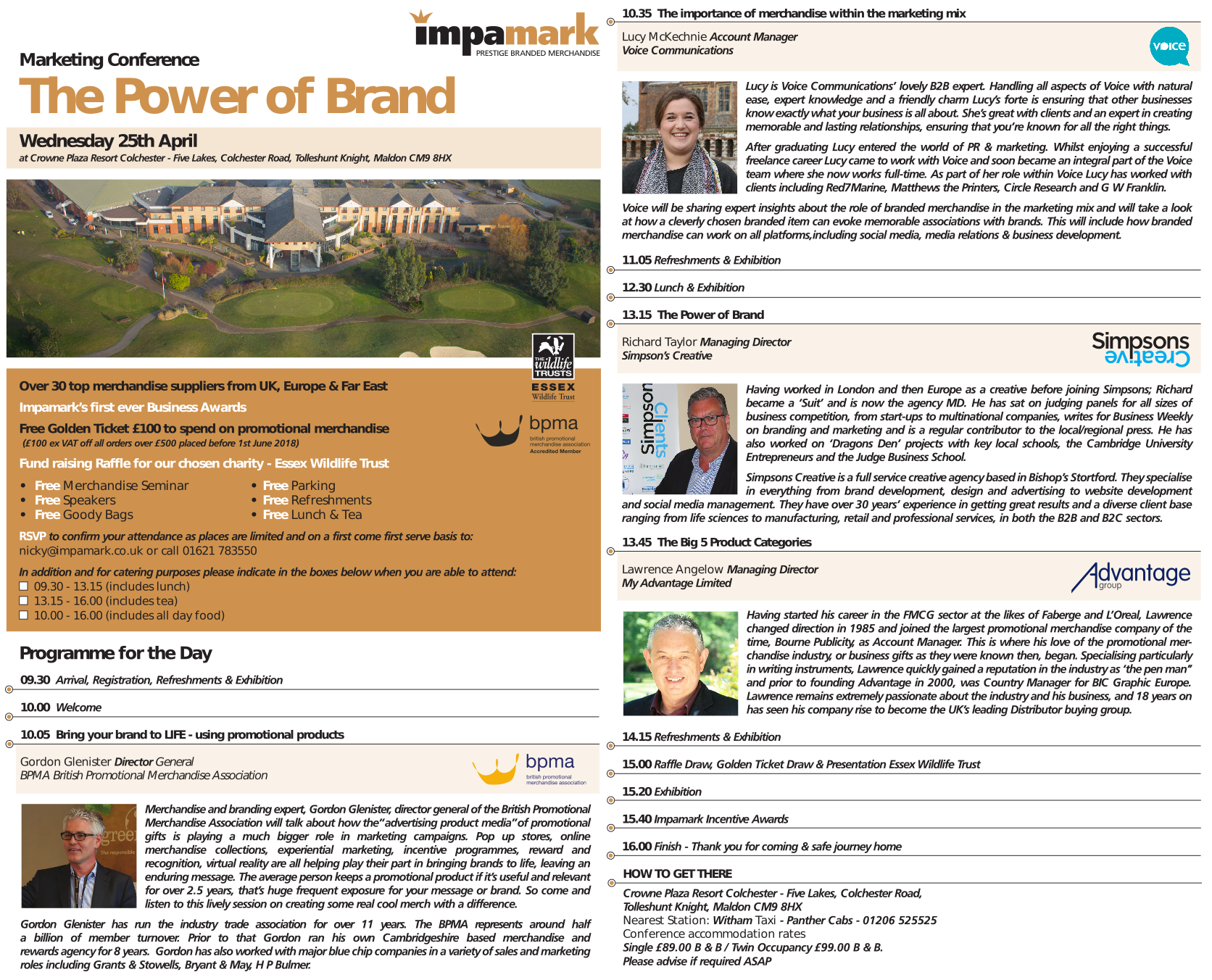 Having previously held four successful client shows, Impamark have planned a new merchandise and marketing conference 'The Power of Brand' on Wednesday 25th April at Crown Plaza Resort – Five Lakes, Colchester Road, Tolleshunt Knight, Maldon CM9 8HX from 10.00 a.m. – 4.00 p.m.
We have secured four great industry speakers who will share with you their experience on branding and merchandise. In addition, over 30 of our top suppliers will showcase their latest and innovative merchandise available from both UK, European and the Far East. Merchandise on display will range from low cost giveaways to top end gifts such as glassware and awards and presentation items as well as environmental products to Cross branded pens, the latest technological products, confectionery, clothing, drinkware, bags plus much much more!
The event is completely FREE and includes all of the above as well as refreshments throughout the day, free parking, free AMAZING goody bags, plus Impamark's first ever Business Awards.
Please see the attached invitation for further details and how to reserve your space. All we ask is that you book in advance for catering purposes
If you have any further questions then please don't hesitate to phone us on 01621 783550